Warren Buffett, history's most-accomplished investor, likes to say that the term "value investing" is redundant:
What is investing if it is not the act of seeking value at least sufficient to justify the amount paid?
Start benefiting today from these exclusive benefits of a Value Investor Insight subscription:
Monthly issues
packed with timely current ideas and timeless wisdom from the best investors in the business
Bonus e-mails
with research, reports, articles, speeches and more that cut through the investment "noise"
Searchable archive
of all past issues, providing unique insight from hundreds of featured money managers
Inside the Current Issue
---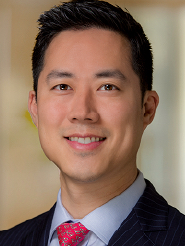 Billy Hwan, Parnassus Investments
Parnassus Investments' Billy Hwan, Andrew Choi and Shivani Vohra describe what helps protect them from trouble when pursuing out-of-favor names, the changes Hwan made in taking responsibility for the firm's Endeavor Fund in January, and what they think the market is missing today in PepsiCo, Simon Property Group, Vertex and Becton Dickinson.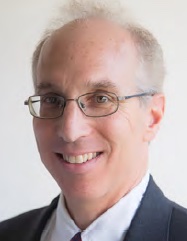 Richard Greenberg, Jon Hartsel, Donald Smith & Co.
Richard Greenberg and Jon Hartsel of Donald Smith & Co. describe why they're as committed to low-price-to-book-value investing as ever, which cyclical sectors have captured their interest, what component of inflation they're watching closely, and why they see unrecognized value in AerCap, Atlas Air Worldwide, Taylor Morrison Home and Iamgold.
Asking European investors about investing in Europe and what they find interesting today, such as DSM, Sabaf and Unilever.
Read More
Investment Highlights:
AerCap, Atlas Air Worldwide, Becton Dickinson, DSM, Hochtief, IAMGOLD, PepsiCo, Sabaf, Simon Property Group, Taylor Morrison Home, Unilever, Vertex Pharmaceuticals
---
Other Companies in this Issue:
ABB, ACS, Alaska Air, Applied Materials, Argonaut Gold, Cegedim, Charles Schwab, Gold Fields, Hunter Douglas, Intel, International Seaways, Konecranes, Lam Research, M/I Homes, Schindler, Sonova
I read and enjoy Value Investor Insight.
There's hard-won wisdom on every page from a who's who of value investors.
David HerroHarris Associates
So much investment-related information out there is noise. This isn't.
Joel GreenblattGotham Capital
Successful investors ask great questions, and so does Value Investor Insight. I look forward to reading every issue.
John SpearsTweedy, Browne Co.
Whos Behind VII?
John Heins, Co-Founder, Editor-in-Chief
John Heins co-founded Value Investor Media, Inc. in 2004 and since then has served as its President and as the Editor-in-Chief of Value Investor Insight. In 2016 he took on an additional role as a Professor of Value Investing at the University of Alabama and is now the Director of the universitys C.T. and Kelley Fitzpatrick Center for Value Investing.

Say hello
Find us at the office
Chappa- Adamitis street no. 38, 81811 Tripoli, Libya
Give us a ring
Alda Runion
+69 213 130 910
Mon - Fri, 10:00-22:00